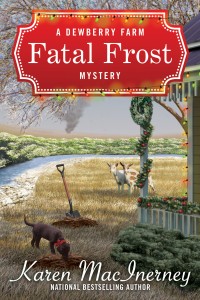 First, we have a cover for Fatal Frost, the second Dewberry Farm mystery, and I love it! The book is available for pre-order now, and will be out in October.  I really hope you enjoy the second installment of Lucy's adventures in Buttercup!
Second, I've gotten tons of e-mails asking about the Gray Whale Inn… and several readers have expressed concern that the series may be over.
It's not!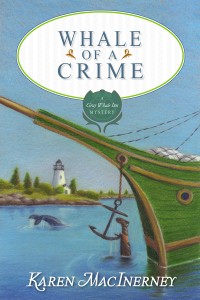 The seventh Gray Whale Inn mystery, Whale of a Crime, is 2/3 complete and will be out in 2017… although it is not up for pre-order yet, it will be soon! As a teaser, here's the cover… and if you sign up for the newsletter (look at the top of the page!), you'll be getting a link to download The Gray Whale Inn Kitchen — which includes the first chapter of the book — in August.
It's back to the word processor for me, but the book pages will be up shortly… and more news soon!