Deadly Brew goes on sale tomorrow!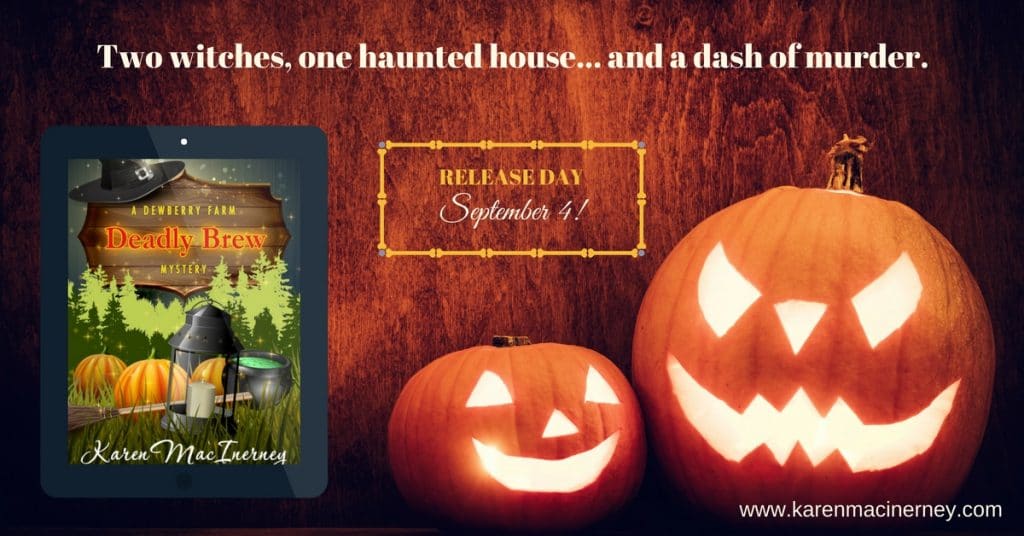 I had a ton of fun writing this Halloween book… it's got witches, a haunted house, tarot cards, and, of course, ghosts.  There's a fabulous recipe for Spiced Pumpkin Butter at the end, too… perfect for fall!
In other news, the entire Margie Peterson series (Mother's Day Out, Mother Knows Best, and Mother's Little Helper)  is on sale through the end of September.  Kindle books are a mere $1.99 each, and the paperbacks are half price.  Snap them up while you can!
I really hope you enjoy Deadly Brew, and that it gets you in the mood for spiced cider (or mead) and cozy autumn evenings by the fire.  I'm currently collecting ideas for the next one (as well as a new paranormal cozy series… more soon), and I'm hard at work on the eighth Gray Whale Inn mystery, Claws for Alarm (thank you to Child #2 for the catchy title). I'll be sending out a sneak peek to Readers' Circle members, so be sure to sign up!